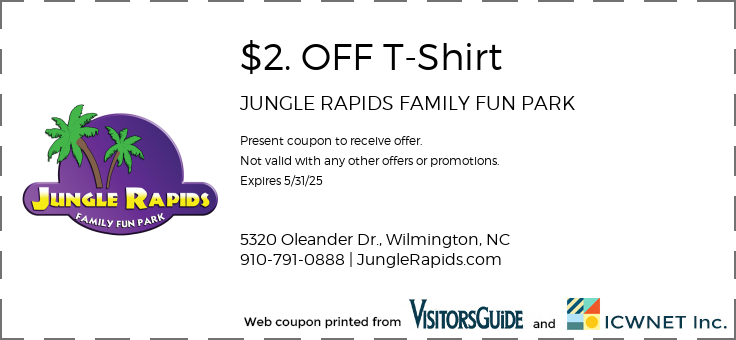 print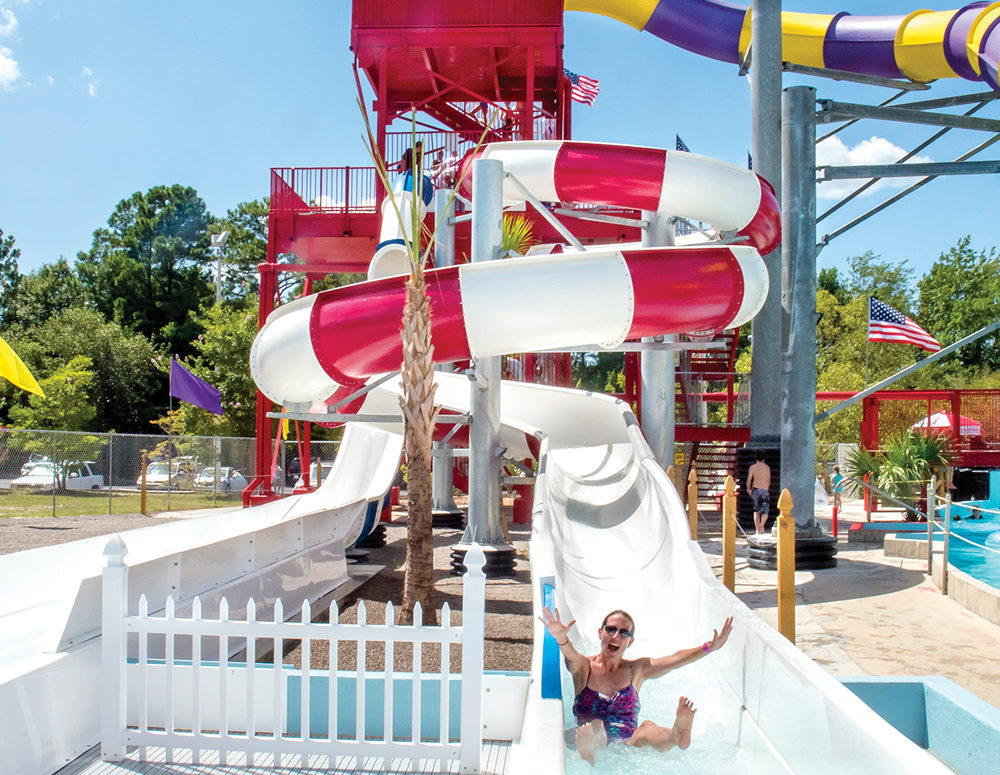 There's an ocean of adventures waiting for visitors at the Jungle Rapids Family Fun Park. Featuring a full range of entertainment options including a water park, mini golf course, go karts, arcade, and so much more, veritably every visitor under the sun can enjoy an active excursion or just a day of splashing around at this all-encompassing amusement center.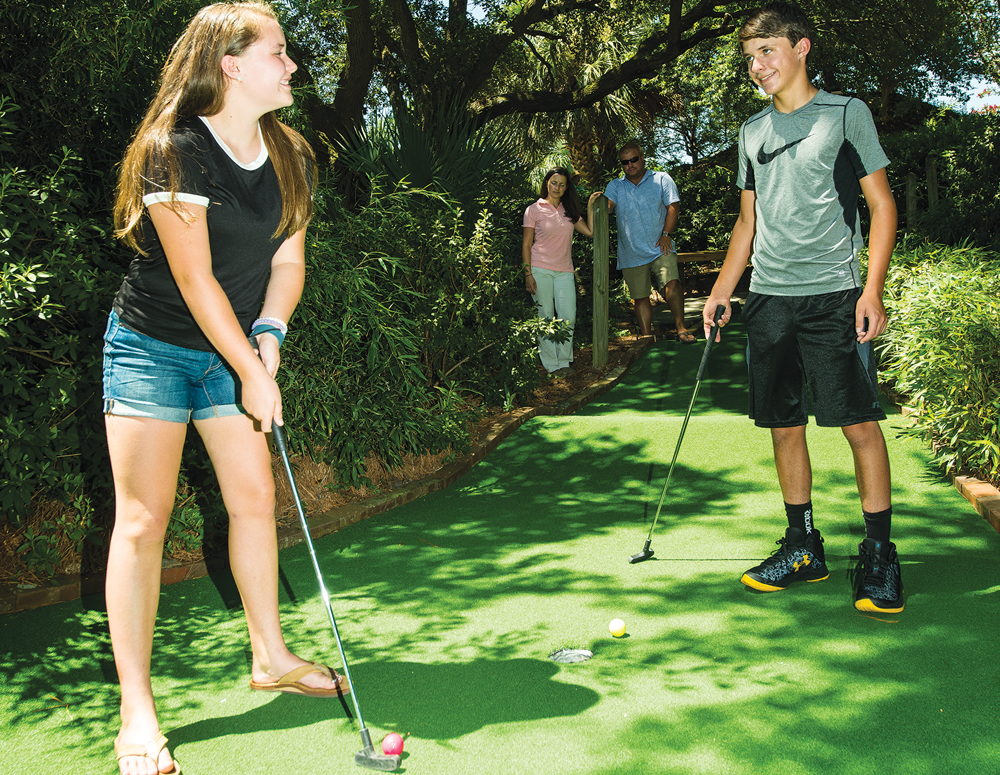 Jungle Rapids Family Fun Park is hard to miss, and has a central location along Oleander Drive that's within easy driving distance of both Downtown Wilmington and the coastal beaches. The on-site waterpark arguably steals the show, and features a kiddie splash area for ages 8 and under, a number of winding waterslides, and a deck full of chaise lounges where parents can look on.
On a rainy day, head inside and enjoy the full suite of indoor adventures, which includes laser tag, a "Kids Jungle" with a ball pit, a rock climbing wall, mini bowling, and an arcade. (There's also concessions for easy snacks or meals in between adventures.) With fair-worthy seasonal amusement park rides, as well as go karts and mini golf for even more outdoor entertainment, fun-lovers of all interests and ages will surely find something to love at the expansive Jungle Rapids Family Fun Park.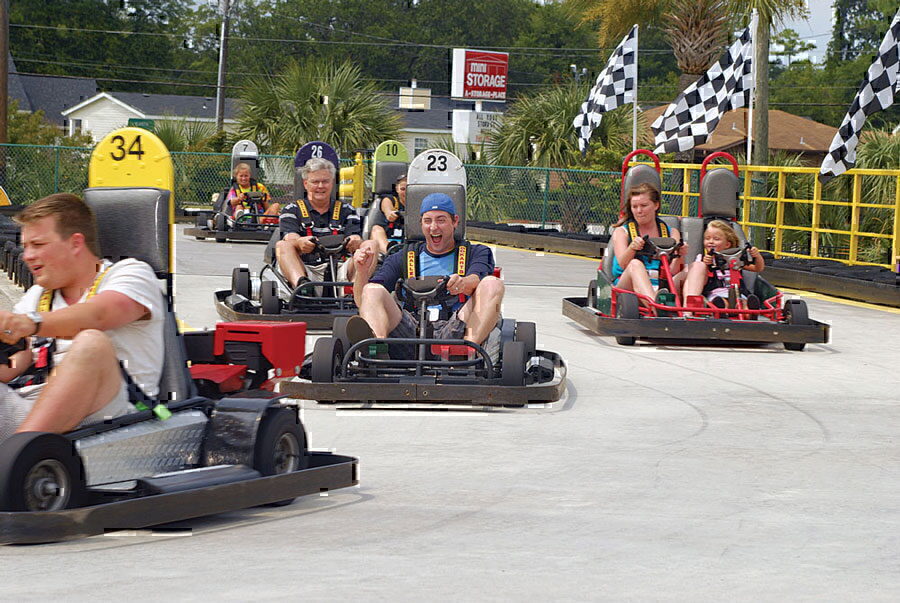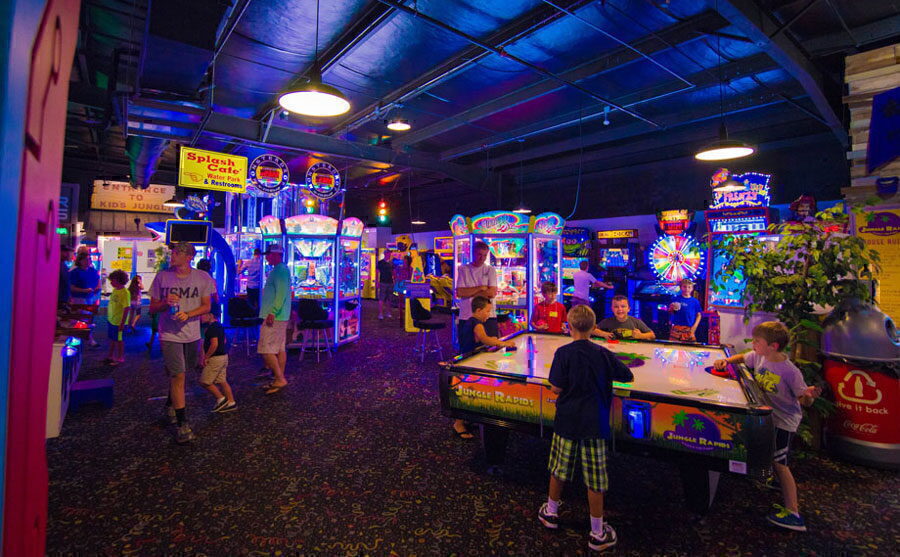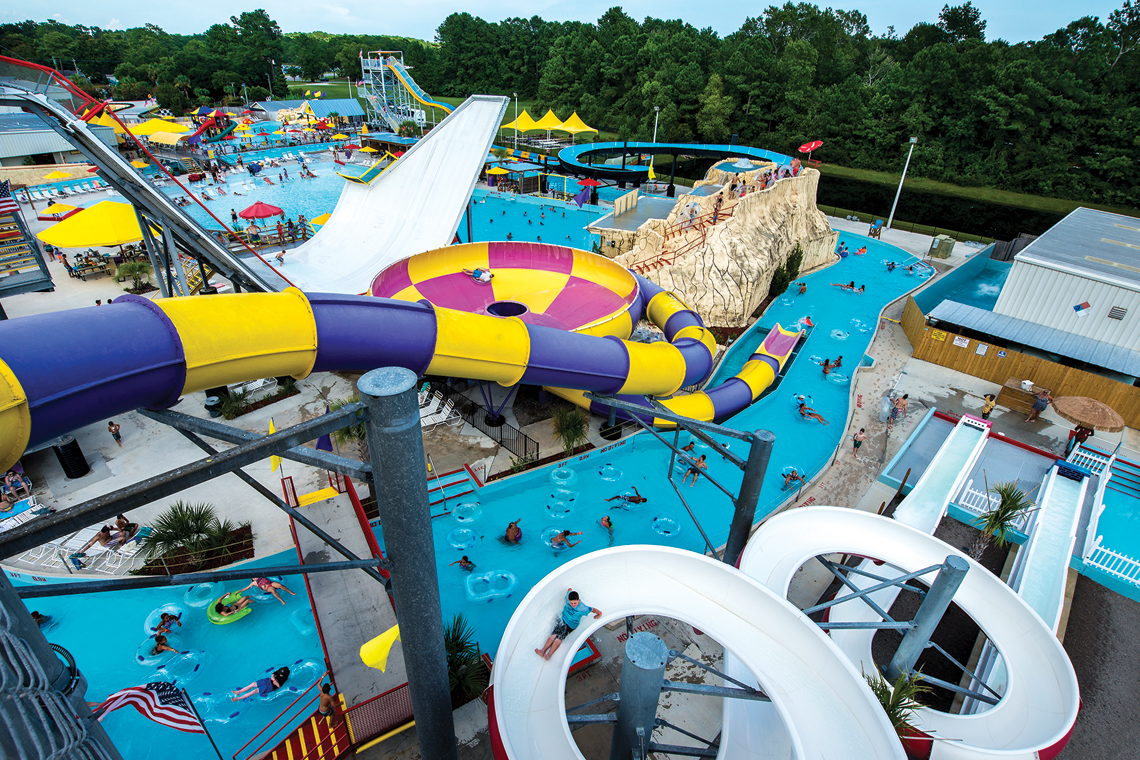 FEATURED PROFILE
25 Years of Family Fun
Jungle Rapids Family Fun Park in Wilmington first opened its doors in the mid 1970's. "It was just four water slides up front and three little huts," remembered Glenn Moore, a General Manager at Jungle Rapids. "1997 was when we remodeled and moved the go kart track up front. The small water park was demolished and we got rid of the bumper boats and re-did mini golf. After that we started building the water park." On July 17, 1997, it was finished and the newly remodeled water park was ready for opening day.
Both General Managers, Glenn Moore and Eric Williams, credit owner Bob Rippy's vision and pursuit of excellence for Jungle Rapids as the prime factor that has led to its success.
"He's so motivated, intelligent and pushes you to higher levels. He was the Chairman of the Board for the International Association of Amusement Parks and Attractions," said Williams. "We would go to the IAPPA convention and we would be sitting in the front row with Six flags, Disney World, etc. sitting behind us."
Today guests at Jungle Rapids can enjoy go-karts, mini golf, kids splash, lazy river, water slides and much more at the park.
"We are reaching out to families of all ages, we aren't here to appeal to extremists of the world," Williams mentioned. "If you wanna race your buddies on the go-karts you can do that, if that's not your thing and you just want to relax, play a little golf or float around the lazy river. There is something for everyone."
The arcade at Jungle Rapids is another popular attraction.
"The one thing in recent years that has really picked up is the arcade," said Williams. "There's a new virtual reality game called "Storm" that's really cool." The arcade also has other family favorite games, timeless classics and laser tag.
Jungle Rapids is family owned and operated and takes pride in its cleanliness and keeping the park well maintained.
"We try to keep the place fresh. Some parks are really dated, you know things are chipped up, banged up. Bob always wants to keep things well maintained, fixed up and looking nice here." explained Moore.
Jungle Rapids stays open year-round for family fun even when the water slides close for the season. Park guests can still enjoy arcade games and mini golf. They offer birthday parties that are popular and book up fast.
Guests should visit the website to book those reservations. Be sure to "like" and follow Jungle Rapids on Facebook to see the latest announcements on special events like customer appreciation day and more!