The Museum of Coastal Carolina is the only North Carolina Natural History Museum that's located on a barrier island, and is a fun destination for visitors of all ages to dive deep into the unique and beautiful coastal region. Located in the heart of Ocean Isle Beach, just a couple blocks away from the oceanfront and the Ocean Isle Beach Pier, this rainy day destination will impress patrons with its wealth of natural, interactive, and eye-catching treasures.
Visitors will find plenty to do once inside the museum, thanks to a series of exhibits that are designed to both educate and entertain. Kids can get their hands on live sea stars or sea urchins in the touch tank, dig in the fossil pit for ancient sharks' teeth, explore the wild dioramas that showcase marine life, or even watch a movie on the sea turtles that nest along the Ocean Isle shoreline. There's also a host of seasonal programs that highlight a unique component of the region, as well as a gift shop on-site for shore-specific goodies. Engaging for visitors of all ages, the centrally located Museum of Coastal Carolina is a must stop for any Cape Fear newcomer who wants to learn more about this remarkable and distinct region.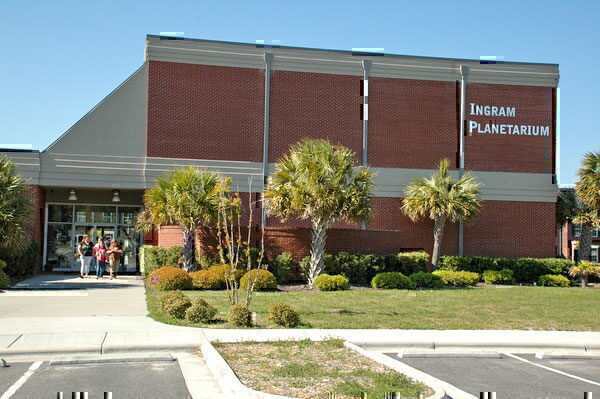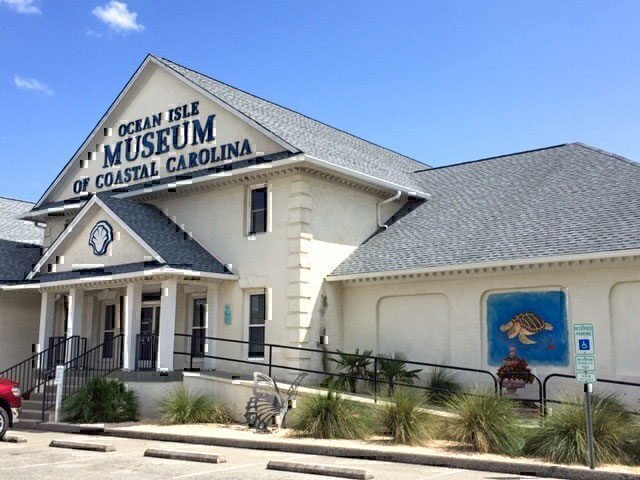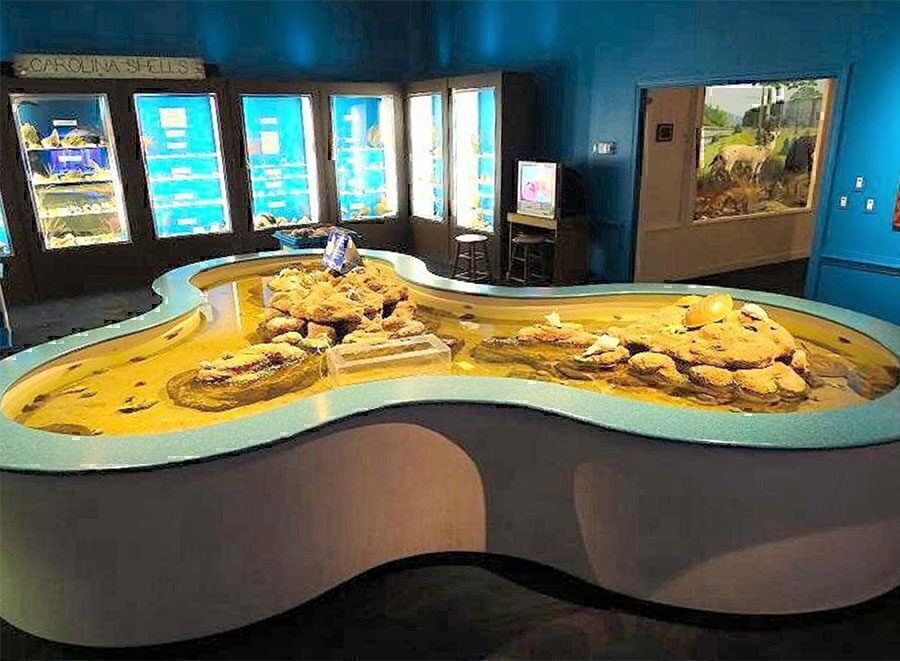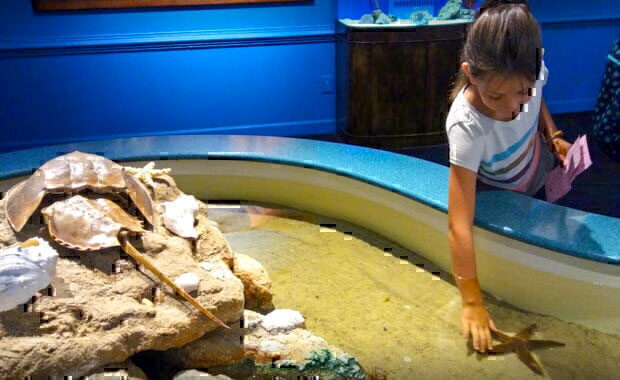 Museum of Coastal Carolina
21 East 2nd Street, Ocean Isle Beach, NC 28469
910-579-1016
March 31, 2022 – September 5, 2022
Open Monday, Wednesday, Friday from 10:00 am to 4:00 pm
Tuesday and Thursday from 10:00 am to 7:00 pm
Sunday from 12:00 to 4:00 pm
Planetarium Theater
7625 High Market Street, Sunset Beach, NC 28468
910-575-0033
March 31, 2022 – September 5, 2022
Doors open at 10:30 am Monday through Saturday
Laser Music Shows
Tuesdays, Thursdays, and Saturdays at 4 pm, 7 pm, and 8 pm
There is a per-show admission charge for theater feature shows. Admission is $10 for adults, $9 for seniors 62+, and $8 for children 3 to 12. Children two and younger are free.
Memberships to the planetarium are availiable, admission for members is free. For more information on our memberships visit Membership Info.
For your safety, late arrivals will not be admitted to the theater after a show has begun.
Laser Light & Music Shows
Laser music shows are a hugely popular and historic offering at the Ingram Planetarium. These immersive experiences include laser artwork, live covelight effects, and star projector effects as a backdrop for some of the biggest and most beloved hits in music. All laser music shows are performed live by our team of planetarium facilitators. They are an out of this world adventure you are not soon to forget!
Laser shows begin promptly. Arrive 15 minutes early. Latecomers will not be admitted.